We're excited to welcome back Kelly Dalby to Team LA Fit. Kelly brings epic tunes and offers you an invitation to explore and grow during each class. We chat to Kelly why Megaformer like is moving meditation.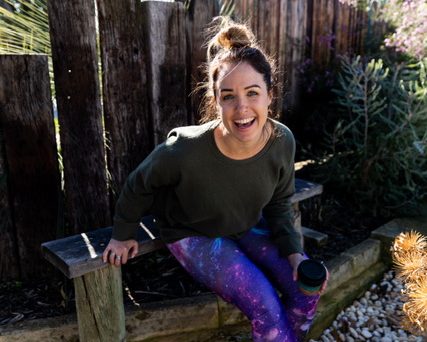 As a Holistic Health Coach and Counsellor, I see every environment as an opportunity for us to better develop our own sense of self and this training method is no different in that way to a yoga class or even a meditation practice.
Through intentional movement, we gain better sense of our physical body, through this training method we begin to meet our mind and work alongside it or… perhaps we find ourselves pushing back against it.
This makes your time on the machine the perfect training ground to develop mastery of your mind, deciding which thoughts are relevant, which are helpful and begin to develop a beautiful relationship with yourself that honours what you need in any moment, pays respect to your energy levels on any given day and provides you the opportunity to achieve something you may have brushed off as "out of reach".
In anything we do there are many aspects that contribute to the experience, so when I step foot into that room to teach I consider the music, I consider the sequencing and how that sequencing will "feel" from the perspective of you on that machine. I consider what will balance pushing you and supporting you, I consider what you may want and what you may need and I consider that me telling you that you should do something isn't always enough…so instead I invite you to decide for yourself because when it is our own decision it is that much much more empowering.
It is an honour to teach this method in this space, and it is the same approach I embody for my own training, stepping into class and onto that machine to learn something about myself while getting stronger, more courageous and more respectful of my needs class by class. We have a whole lot of fun in the process.
I look forward to having you in my class and moving beside you on the Megaformer.
Sweat shake and burn with Kelly every Thursday 5.30pm & 6.30pm at Highgate.