Courtney Hough has been part of the LA Fit team for 4 months. Starting at the front desk, we now welcome Courtney to the Ride room.
We chat to Courtney about her acting career, fitness and all things LA Fit.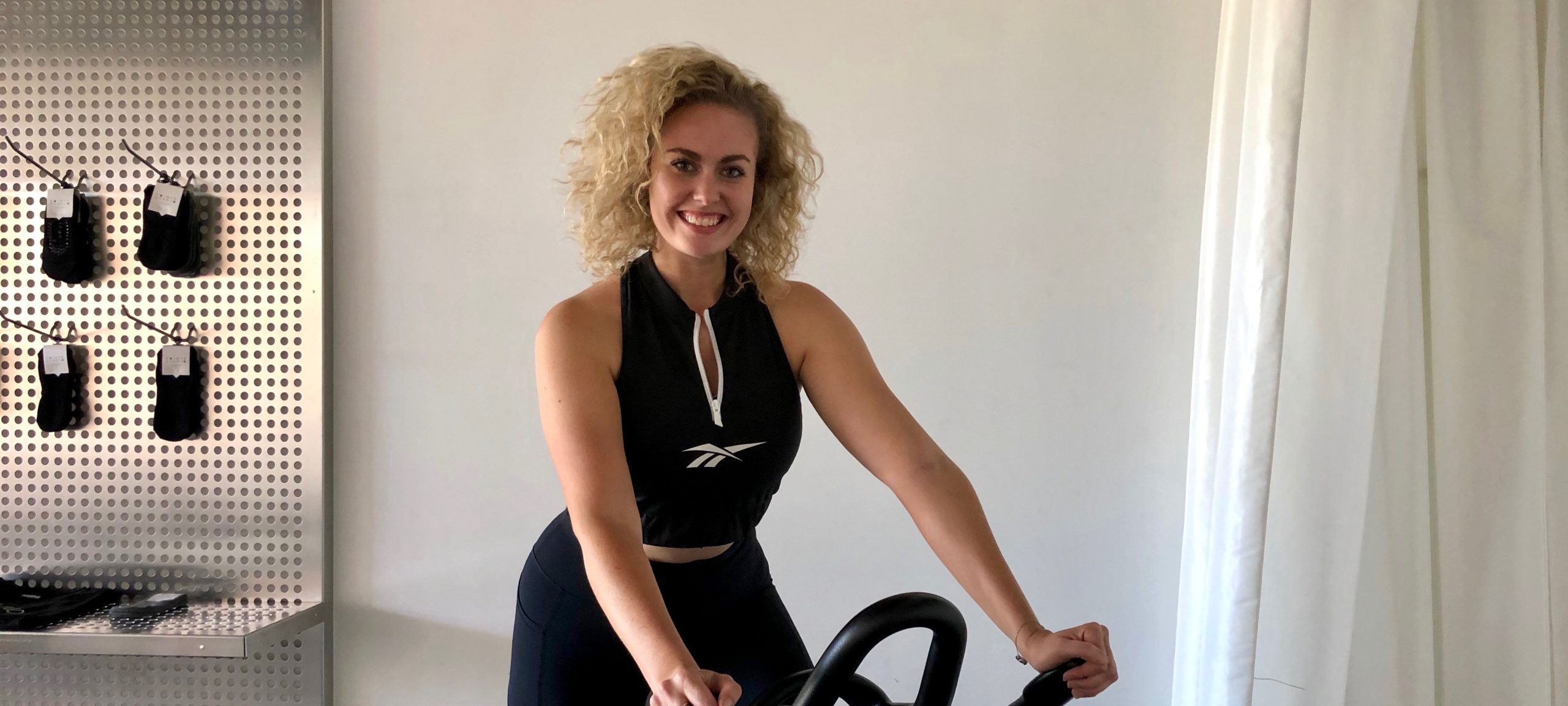 Congratulations on becoming a Ride instructor! How have your classes been so far?
Great! It's been such an amazing process to get where I am and I'm super pumped to teach more.
What attracted you to LA Fit?
To be honest at first I didn't know much about it. I had only just moved back to Perth and when I was invited to attend a class and I did some research. I hadn't really enjoyed cycle classes I had done previously but it looked quite unique and different. So I gave it a go and turns out I loved it!  It's unlike any other place I've worked at or worked out at and I knew when I walked in this was the place to be.
Was the plan always to become an instructor? How did that transition come about?
Absolutely not! I I was actually thinking of becoming a zumba Instructor due to my dance background but I saw an ad that Claire & Jaye had put up. They wanted instructors that could bring energy, fun and motivation to a class. I thought "I can do that!" haha but when I applied I still didn't know exactly what kind of position that was until I got an invitation to attend a class. Then it was like the montage scene in a movie like Elle Woods in Legally Blonde. She knuckles down and by then end of months of hard work (2 mins in movie montage time) she's top of the class at lawyer school.  So the LA Fit montage consisted of a Demo, the Emma Masters Training week, Lots of Mega and Ride classes, Riding on stage with Jac x4, An Audtion and finally a community class. It's all happened quite quickly and being able to finally teach feels like my version for Elle's top of the class at harvard haha.
Acting and music are a big part of your life. How has 2019 treated you in that respect?
Very big! I studied at WAAPA completing my Cert II in Musical Theatre and did my BA in music and Majored in Musical Theatre in Sydney. I have also spent the last 2 years abroad going from England to Europe working professionally as a singer and performer. I started 2019 in Nottingham, England where I was touring a pantomime, moved to London to audition then worked in Menorca, Spain before coming back to Aus. I actually didn't think there would be too much for me here but Perth has proved me wrong. I am currently working on my music and collaborating with other creatives and will have it all up and running in the new year.
How does Ride help you in your creative work?
I want to connect people through music, words and movement. So finding new ways to do that with my playlists, choreography or intention in classes is always fun. Plus, The more I delve into it all the more I find. Creativity sparks creativity! It carries on throughout my music/life haha.
How do you want your class to feel after Ride?
Empowered, successful, that they matter and what they do matters.
Seeing as we're nearing the end of 2019. Any plans for 2020?
I'll be a Captain Starlight for the Starlight foundation at Perth Children's Hospital. Looking forward to starting that!
Otherwise it's the usual, Singing, dancing and now getting on the Bike!
I suppose most of all it's just enjoying being back in my hometown and with family.