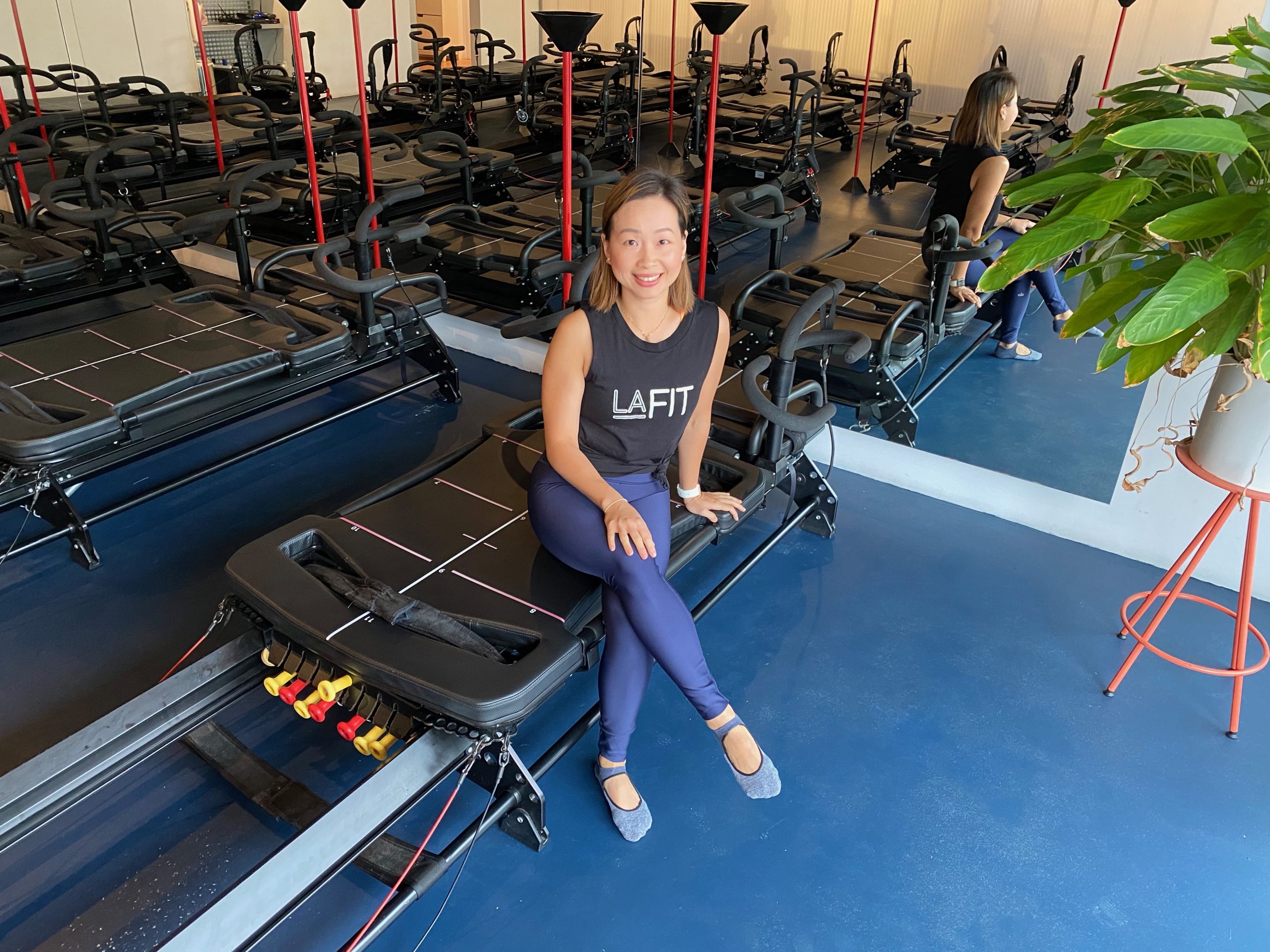 Meet our new instructor Michelle Liu. You'll find Michelle teaching Megaformer every Monday 5pm & 6pm at Highgate.
Michelle recently moved from Manila and is now calling Perth home. She has been teaching Lagree Fitness at Elev8 Fitness Studio in Manila. When our good friend Janie, the owner of Elev8, knew Michelle was heading our way she said you've gotta teach at LA Fit. We're so excited to have such a superstar Lagree instructor join the team!
We can't wait for you to try her classes. Make sure you show our latest recruit a whole lotta LA Fit love.
What do you bring to class?
Good energy, great music and a well balanced class. 
What do you love about Lagree?
Fell in love after the first shake! Every class is different and I love how Lagree challenges me both mentally and physically. It's a perfect combination of strength and grace.
What do you love about teaching?
I'm a big advocate in mindfulness and I incorporate that in my classes. Encouraging everyone to respect their bodies, to embrace the challenge, celebrate the progress and to have fun.  I'm always on the pursuit to learn more to help students move, feel, and live better.
BOOK A CLASS WITH MICHELLE