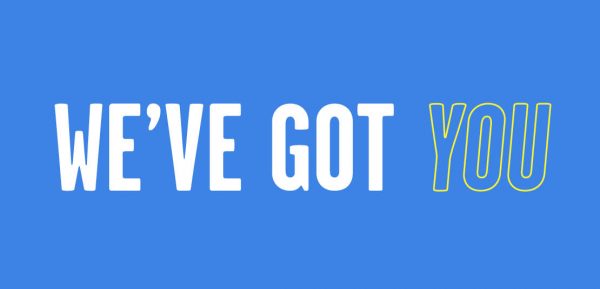 At LA Fit, your health and wellbeing is our top priority – it's why we do what we do!
Over the coming months there will be some curve balls coming at us and things won't always go to plan. We want to let you know what we're doing to keep everyone as safe, happy and healthy as possible so you feel as confident walking into LA Fit as you do on the way out.
Check in
Please remember to sign in with the SafeWA or ServiceWA app on arrival. Hand sanitiser is provided at reception for you use on the way in and out.
Physical distancing
All our rooms comply with the 2sqm rule at full capacity, though we have reduced bike numbers in the Ride rooms further than required to ensure everyone feels comfortable.
Suspensions
If you are unable to attend due to COVID symptoms or isolation requirements, you may put your membership on hold for 7 days at no charge, or until symptoms clear.
Classes and staffing
From time to time, classes may need to be cancelled if we are unable to find a cover due to illness or isolation requirements. You will receive the standard class cancellation notification, and where possible a text for a late cancellation. Your class credit will be returned to use at a later date.
Similarly, there may not always be someone at the desk so please be patient with our instructors as they handle additional duties and pass on any queries for the next desk shift.
Communication
In the event of an exposure, we will contact those affected with the relevant advice from 13 COVID by email, and text or phone if necessary.
Hygiene measures
Masks must be worn at all times when in the studio, except by instructors when teaching and participants doing vigorous exercise (Lagree and Ride).
Disposable masks are available at reception for $4 if you forget yours. Please wave and we can bring one out to you.
The studio and all equipment is cleaned and sanitised regularly in line with our safety plan.
Thank you for your continued support of our small business and our amazing team through another challenging year. (Lucky we love a challenge, huh?!)
Wherever you can, please keep your membership or class pack running and your peach in the studio!
Whenever you can't, we've got you covered with ph360 Health Coaching and the ShaeFit app. With customised workouts, food recommendations and recipes, and lifestyle tips, ph360 is like a user manual for your unique body. It's our answer to 2022. Find out more here.
Love Claire, Jaye and team LA Fit